Lauren Schau, DDS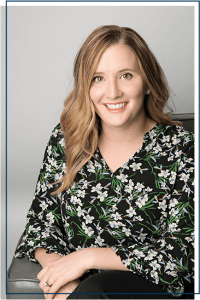 Dr. Lauren Schau is a general dentist practicing at Beckland Dental Kids in Farmington, New Mexico. She lives in the area with her husband Dustin, daughter Annabelle, and two fur babies: Johnny and June! She grew up in small-town Iowa and went to Iowa State University to obtain a Bachelor of Science in biology. After graduation, she attended dental school at the University of Iowa College of Dentistry and Dental Clinics. While there, she completed a rotation in a geriatric and special care clinic. It was at this time she felt the need to help those that need it most: the special needs population! After dental school, Dr. Schau completed a general practice residency at Hennepin County Medical Center in Minneapolis, Minnesota. During her residency, she treated many pediatric and special needs adult general dentistry cases in an operating room setting. Treatment in a hospital is necessary for those that cannot cooperate in a conventional dental setting due to young age or systemic issues. Treatments available in a hospital setting include but are not limited to cleanings, X-rays, periodontal treatment, fillings, root canals, crowns and extractions. Dr. Schau works at our office full time and does see patients for hospital cases at San Juan Regional Medical Center in Farmington, NM.
Cody Coleman, DDS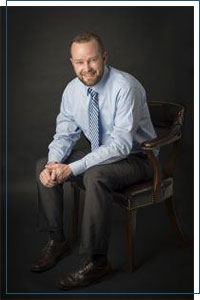 Cody Coleman was born in Whittier, California, but spent most of his childhood in the small town of Koosharem, Utah. After graduating from high school and spending two years in Ireland, Dr. Coleman returned to finish his undergraduate degree in Zoology at Brigham Young University. He then received his Doctorate of Dentistry from the University of Maryland Dental School.
Dr. Coleman has lived and practiced dentistry in Farmington for more than 10 years. Having assembled and exceptional team enables Dr. Coleman to provide the highest quality of dental care to all his patients. Dr. Coleman is continually improving his practice with the newest techniques and products to bring state-of-the-art, personalized dental care in a caring, safe environment. He has also participated in the building of and opening of multiple dental practices in New Mexico and Colorado. Dr. Coleman is an avid outdoorsman and takes advantage of the beauty of New Mexico and Colorado by spending time camping with his wife and children.
Meet Our Team
Sacaunda Markle: Office Manager 
Amy Randleman: Receptionist 
Jordin Hoosier: Receptionist
Kylene Aikele: Hygienist
Ervina Kady: Dental Assistant
Maricella Acosta: Dental Assistant
Traci Wiltbank: Expanded Function Dental Assistant